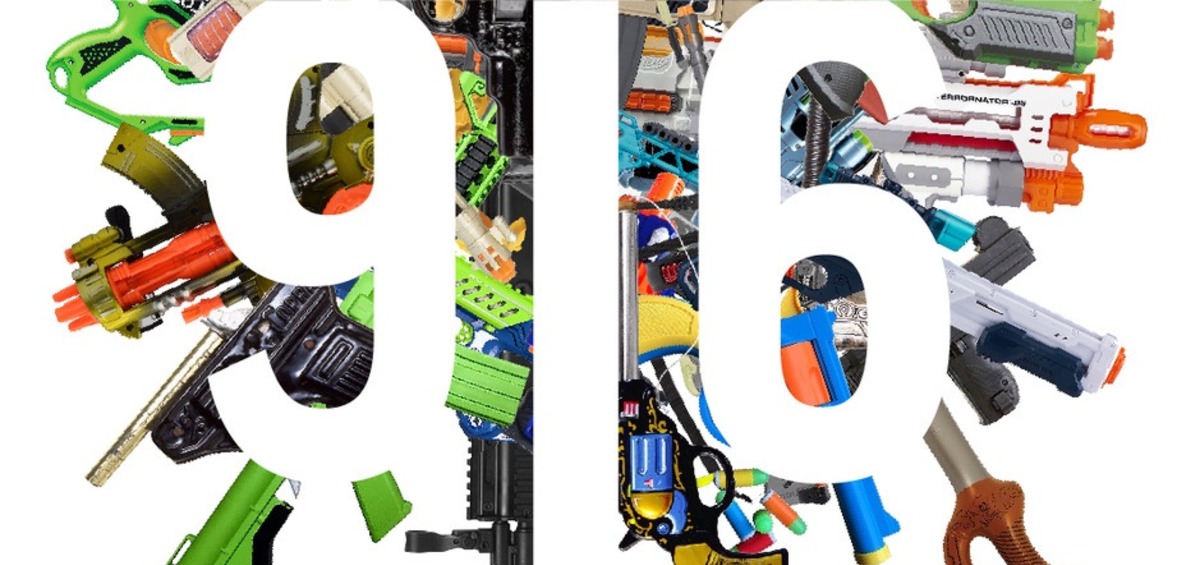 1 June 2019 — 9 July 2019
For five years now, on June 9, IZOLYATSIA traditionally celebrates IZOLYATSIA Day - counting out another year of staying in exile after the territory of the plant, and therefore the cultural institution of Donetsk, since it was seized by militarized pro-Russian groups.
This year, IZOLYATSIA will present an evening program, which will open a collection point for toy weapons for the long-term Roman Mykhailov's project - TOY.
The case of excessive militarization and normalization of weapons in Ukraine for sure gained a completely different meaning over the past five years. Its loud echo is heard throughout the world - both in the United States and in Europe, not to mention Latin America and the Middle East.
Starting his work on the TOY project Roman Mykhailov assumes that children born during the wartime could potentially be more sensitive to the real danger awareness that any weapon conceals. So, he offers to "melt down" the aggression and cruelty to creation. An impetus for such optimism was toy machine guns and pistols which Roman found near the trash bin. Inside there was a note written by a child's hand that said: "War is bad".
At the first phase of the project, the toy weapons collection points will be opened in Kyiv - each child will be able to bring their own toys. Subsequently, an object of art will be created from the assembled toys. This art object will be most non-functional and emphasize the power of creativity of culture. A culture that will never win the battle in direct opposition to a weapon, however, it can and it should form a worldview that will make further armament and aggression impossible.
Throughout the day, you are welcome to attend the current Shirin Neshat's Turbulent exhibition, the Bardubaz Steps exhibition, which reflects on human life in an industrial city, visualized in the shape of a great beast, as well as the exhibition about miners' life by the Donetsk artist Vladimir Bauer.
The day will end with a series of musical sets by Diser Tape, Fynjy_&_Lishe, GUMA and a video presentation by Anna Tycha, based on Dziga Vertova's movie Donbass Symphony (the movie is kindly provided by Dovzhenko Center).
IZONE Creative Community is located at Naberezhno-Lugovaya Street, 8.
Photo archive
Video archive