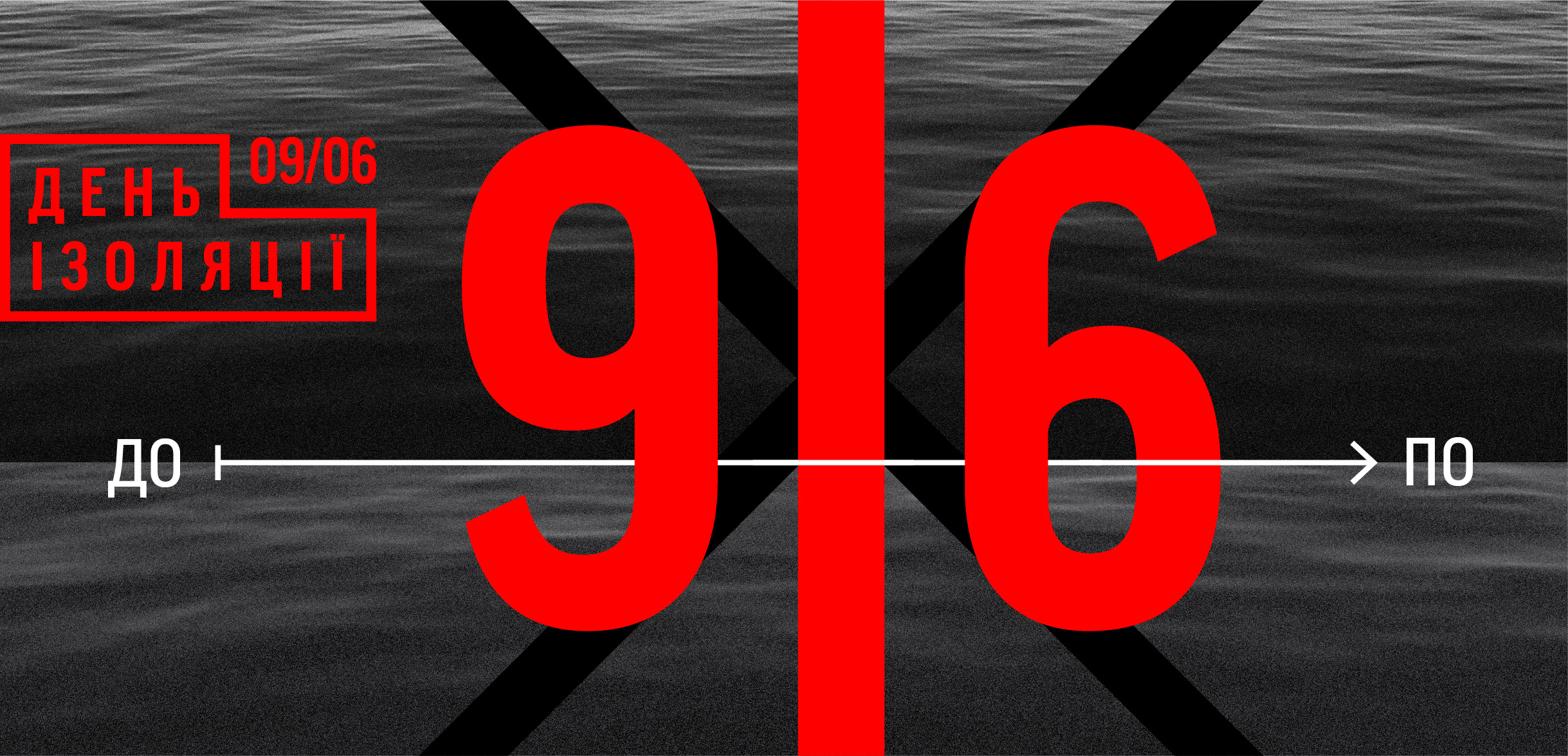 16 May 2018
June 9, 2018 marks the fourth year of IZOLYATSIA operating in Kyiv, its tenure in the capital surpassing the period spent in Donetsk, from its inception in 2010 to the seizure of territory when, on June 9, 2014, forces of the self-proclaimed 'Donetsk People's Republic' took possession of the former insulation materials factory. To this day, the territory of the factory has been used as a military base, prison, arms depot, and a filming location for Russian fake news. After the evacuation, IZOLYATSIA's team has continued working outside Donetsk and resumed their activities in Eastern Ukraine, Kyiv and internationally.
Marking a watershed moment in the foundation's history, this year's IZOLYATSIA Day shifts away from retrospective projects in favour of a unique event programme reflecting both the institution's past, present and future. Within one evening, the IZONE Creative Community will host two exhibition openings, an electronic music concert, and a series of lightning talks by IZOLYATSIA's past and present curators and managers providing a glimpse into the cultural institution's inner workings.
At 4 PM, Pic Pic (Dmytro Levytskyi, Piotr Armianovski) will start an audio tour Starobilsk. Pre-premiere on Kontraktova square. The tour was produced as part of the ZMINA A-I-R residency programme by IZOLYATSIA in March-April 2018. Originally conceived for Starobilsk, a town in the Luhansk region, the audio tour will guide its participants through Podil, merging mental maps of the two cities.
The walk will end at IZONE, where at 5 PM, a session of short conversations will start between IZOLYATSIA managers of different years. Within the span of one hour, curators Olena Chervonik and Kateryna Filyuk, managers Paco de Blas and Mykhailo Glubokyi, Clemens Poole and Oleksandr Vynogradov will discuss the many facets of working in a big art institution, sharing fails and insights gained in eight years of IZOLYATSIA's existence.
This will be shortly followed by the opening of an exhibition by ZMINA A-I-R residents at 6 PM on the fourth floor of IZONE. The exhibit will feature works produced in four cities of the Donetsk and Luhansk regions—Pokrovsk, Bakhmut, Starobilsk, and Lysychansk. Residency participants: Kateryna Buchatska, Egor Antsygin, Alevtina Kakhidze, Yevgen Samborsky, Yevhen Koroletov, Dmytro Levytstkyi, and Piotr Armianovski.
At 6:30 PM, Notebook with a Missing Page, a new exhibition by Pavlo Makov, will open on the second floor of IZONE. The artist who has been involved with IZOLYATSIA since its foundation, presents a multimedia project consisting of an intimate sketchbook, a limited edition art book, and a huge map of a fictional city of Dopo. All the elements will be on display, permitting the viewer to interpret in their own fashion Makov's utopian forecasts about the future of civilisation and the new social order.
The evening will culminate in a concert of experimental electronic music from Oksana! club featuring Diser Tape, Qod, Stirol, Le Cru, and more. The sets will be accompanied by a live video art show by Anya Tykha.
PROGRAMME
4 PM – Pic Pic audio tour (Kontraktova square)
5 PM – lightning talks by IZOLYATSIA curators and managers (IZONE, First Floor)
6 PM – opening of the ZMINA A-I-R exhibition (IZONE, Fourth Floor)
6:30 PM – opening of Pavlo Makov's exhibition Notebook with a Missing Page (IZONE, Second Floor)
7:30 PM – electronic music concert (IZONE, First Floor)
IZONE is located at vul. Naberezhno-Luhova 8.