THEATER PERFORMANCE UNDERGROUND DREAMS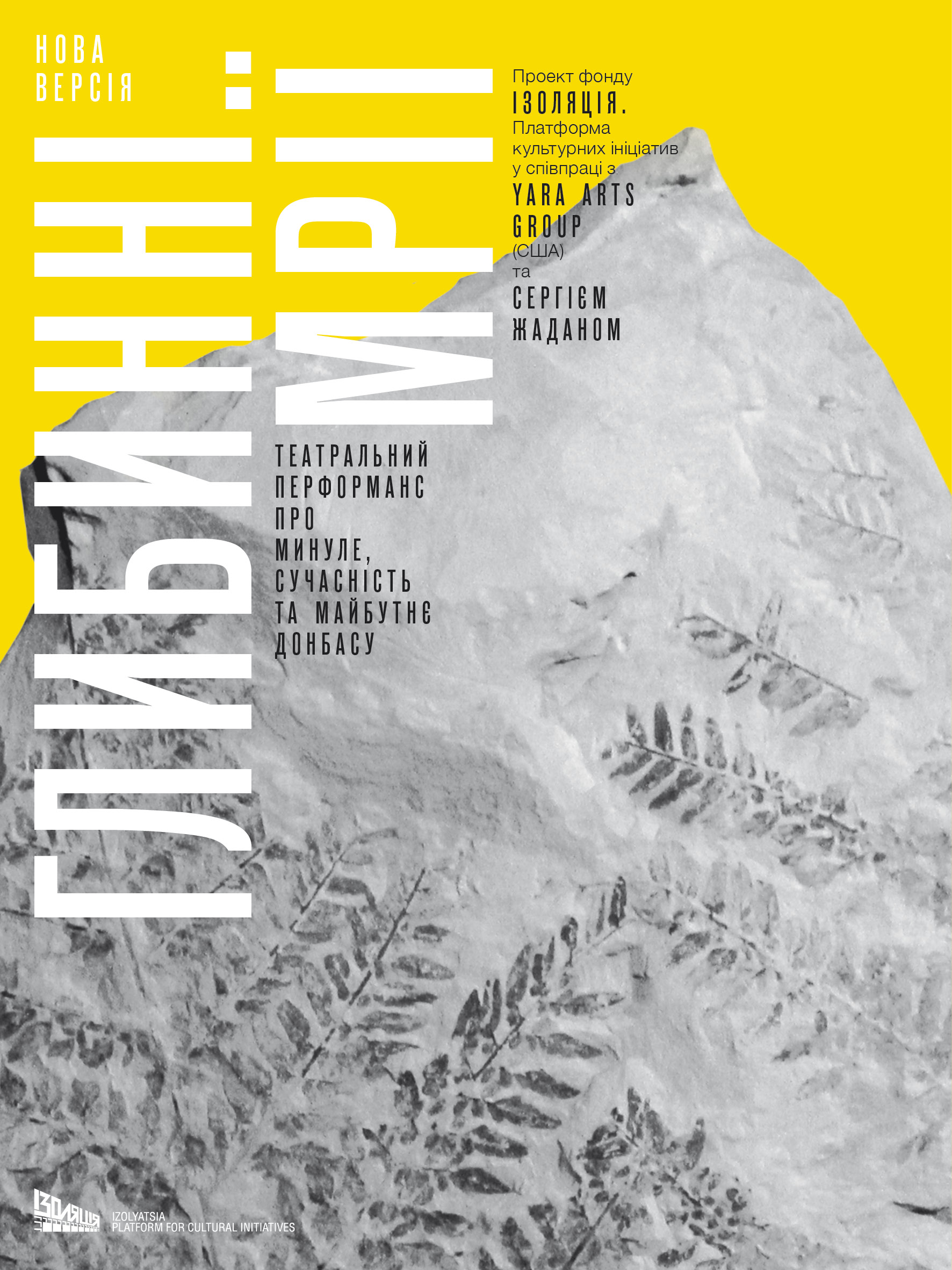 14 September 2014 — 14 September 2014
On September 14 (at 16:00 and 20:00), 2014, the official premiere of the theatre performance Underground Dreams will take place as part of GOGOLFEST. Underground Dreams is a new iteration of the eponymous performance held in Donetsk in 2013. Both pieces are dedicated to the study of Donbass residents' dream and are a result of a collaboration between IZOLYATSIA, National Theatre of Les Kurbas (Kyiv) and YARA group of the experimental theater La MaMa (New York City).
Underground Dreams was first developed in Donetsk in October of 2013. The script was based on interviews with young people, born in newly independent Ukraine, who responded to an invitation posted on social networks. The new version of this project investigates the present dreams of these young people, the history of Donetsk and the destiny of our country.
Underground Dreams coalesces a variety of references: poetry translated into Ukrainian by the theatre director Virlana Tkacz, accounts by young people from Donetsk and monologues written by Ukrainian writer, Serhiy Zhadan.
GOGOLFEST takes place at address: Inzhenerna street, 7B, Kyiv