Photographer Eveline Kooijman in residence at IZOLYATSIA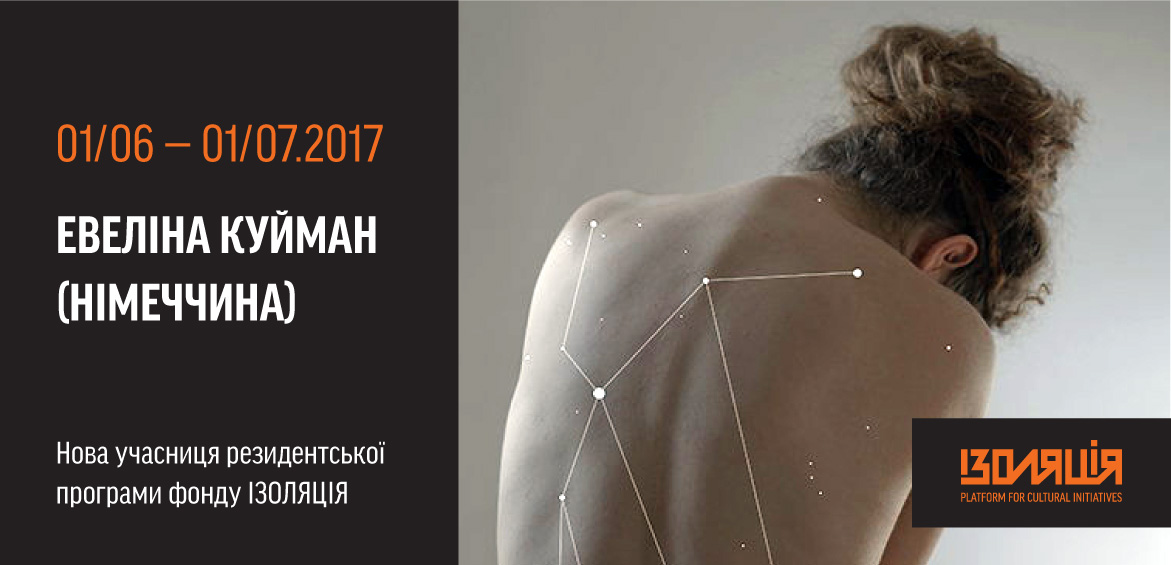 20 June 2017
From June 1 to July 1, 2017, IZOLYATSIA is hosting the German-based photographer Eveline Kooijman in Kyiv as part of its artist-in-residence programme.
Eveline Kooijman holds a BA in Journalism. She developed her photographic skills at the University of Applied Photography, Fotovakschool, Amsterdam. Her work has been shown at exhibitions throughout Germany. In 2014, she received the Culture Award for Photography of the Bavarian Oberpfalz region.
Since 2009, her work has concentrated on themes in which she combines scientific facts with personal stories. Eveline visualises facts and figures from physical laws, astronomical and mathematical science. She draws connections between topics such as the rotation of the earth, the collapse of stars to black holes and the origin of the carbon-atoms in our bodies.

Within the framework of her residency at IZOLYATSIA, Eveline works at FotoLab at the IZONE Creative Community, exploring floral symbols of Ukraine and making photos using FDK, a rare large format camera.

On June 27, at 7 PM, the IZONE Creative Community will host Eveline's informal artist talk on eco-friendly ways of photographic processing (with coffee, soda and other ingredients), at which she will show some of her works made during the residency.

For more information about Eveline's projects, please visit her website.

Eveline Kooijman's residency in Kyiv is made possible thanks to the cooperation with Oberpfälzer Künstlerhaus (Bavaria) and the support of the Deutsche Botschaft Kiew.