Donbass Media Forum at IZOLYATSIA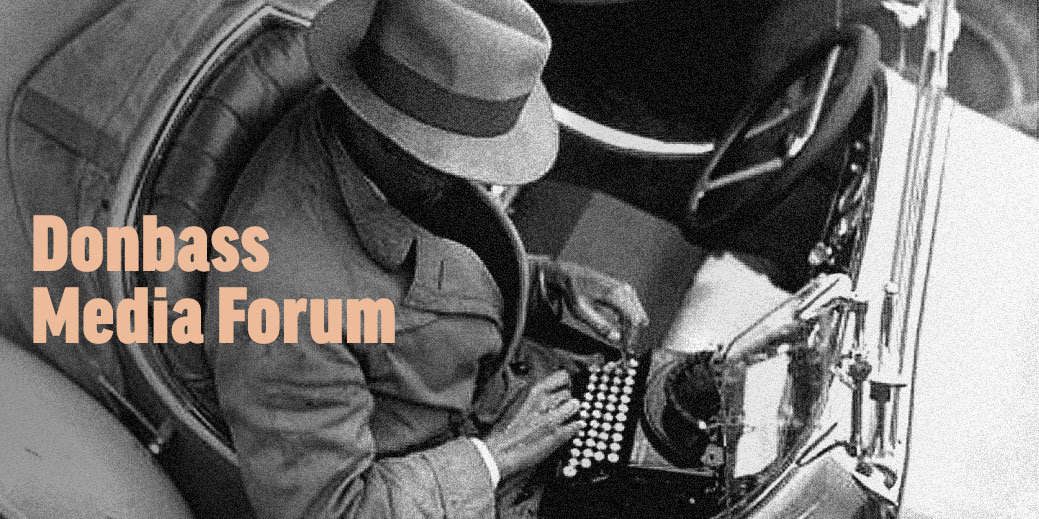 On June, 6-7 IZOLYATSIA will hold Donbass Media Forum. The event is organized by the NGO Donetsk Institute of Information with support from the US Agency for International Development (USAID), and with the participation of journalists from the Donbas region.
The objectives of the Forum:
- Overcoming the information blockade in the occupied and liberated territories of Donetsk and Luhansk regions and drafting a resolution on the situation of freedom of expression in the ATO area;
- Understanding the survival methods for local media, which are in the midst of armed conflict;
- Presentation of the draft principles of journalism in the Donbas and projects for the storage and the exchange of information in the conditions of occupation.

The Forum will present results of the research of the media situation in the east of Ukraine. Also, the discussion will focus on the review and analysis of the formation of public opinion regardingthe situation in Ukraine by foreign media. The representatives of the government, diplomatic missions, non-governmental Ukrainian and foreign organizations, media experts and journalists will participate in the Forum.

The Forum will be accompanied by a photo exhibition of Sergiy Vaganov, a reporter from Donbas, and other media projects and interactive installations.



Media partners