Gurtobus online: capacity building program for small organizations in Eastern Ukraine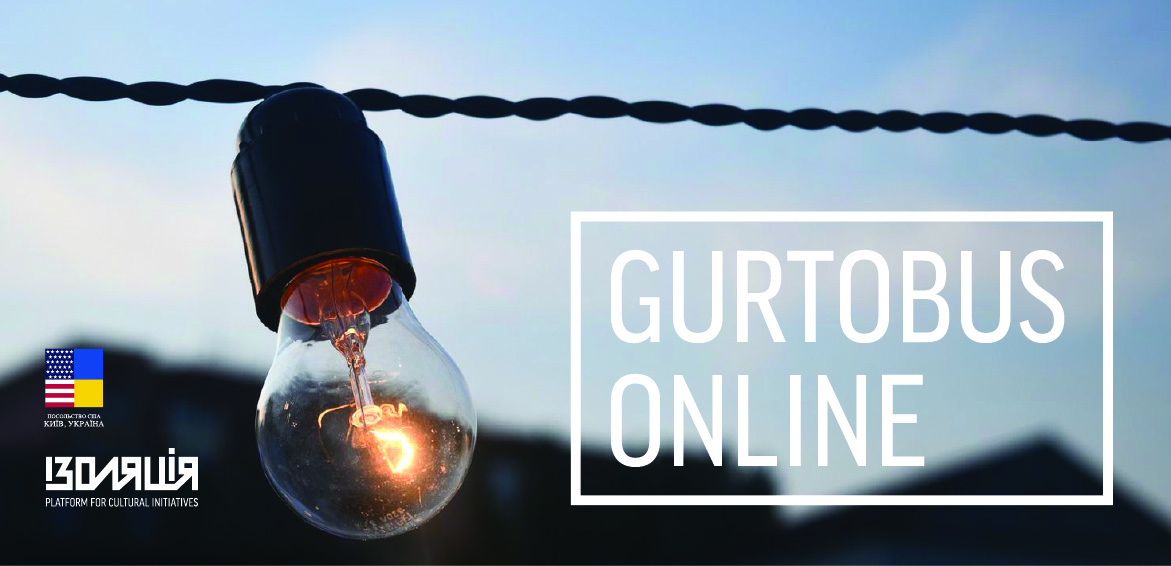 8 May 2020 — 15 May 2020
What: lecture program and mentoring support.
For whom: cultural organizations, unions, individuals and representatives of city departments / departments of culture from Donetsk and Lugansk region.
When: May 21 — June 10, 2020.
Guided by the goals stated in the institution's program for 2020-2023, including, in particular, the exchange of professional knowledge and resources of the institution, support for the development of the potential of small organizations in Ukraine. IZOLYATSIA Foundation invites cultural organizations, unions, individuals and representatives of city cultural departments from Donetsk and Lugansk regions to take part in a series of online lectures and consultations.
The project is being implemented as part of Gurtobus, an experimental mobility project in the regions of Ukraine, created by IZOLYATSIA Foundation in collaboration with the US Embassy in Kyiv. The program will consist of a series of lectures from the IZOLYATSIA foundation team, as well as invited lecturers from the international network of foundation's partners mentoring support for the three selected organizations and is designed to build and strengthen skills in the field of management, communication, financial and technical administration, and fundraising of cultural projects.
The lecture part of the program will take place from May 21 to June 25 in online format and will consist of 6 weekly lectures. Upon completion of the lecture program, interested organizations and / or personalities can apply for further mentoring support. IZOLYATSIA will select three organizations that will provide mentoring support until July 10th. To receive mentoring support, you must be present at all lectures of the course, provide a motivation letter and an organization development plan / or proposal for a specific project.
Participation in the program is free, in order to register for the lecture program, please fill out the questionnaire here.
Applications will be accepted until May 15.