BAZARt: 100 Jahre Bauhaus — Fair of Ukrainian art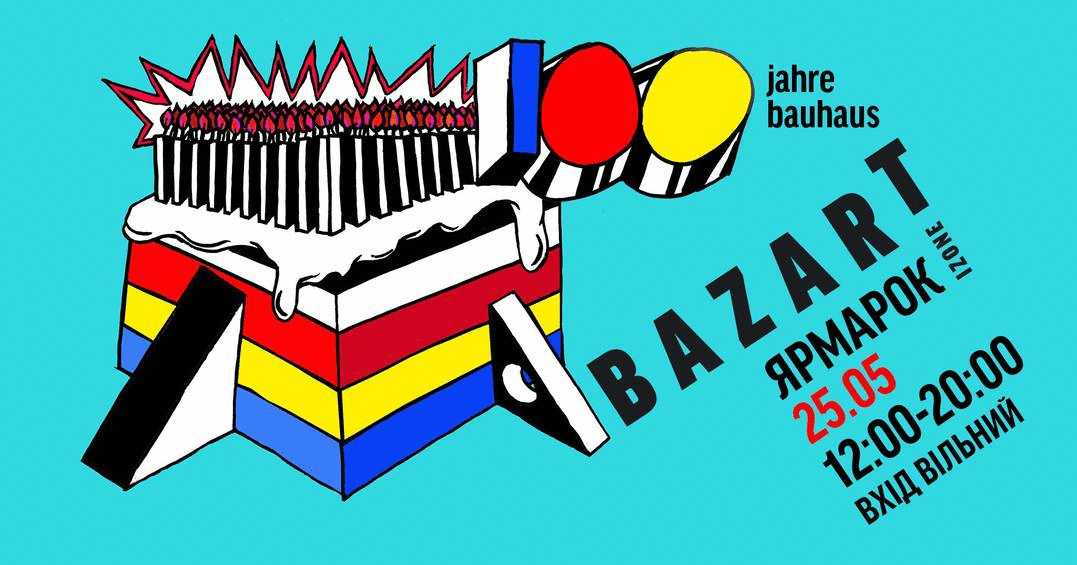 16 May 2019 — 26 May 2019
On May 25, 2019, IZOLYATSIA celebrates 100 years of Bauhaus at the art fair in the space of IZONE Creative Community.
This year's BAZARt is dedicated to the centennial of the legendary German architecture and design school — Bauhaus, which opened its doors in the spring of 1919. Since that time Bauhaus has changed the appearance of interiors, streets, books, objects and buildings. Today our world is the Bauhaus world.
Young artists, photographers and designers will present their works in a relaxed and cozy atmosphere. Approximately 40 artists are expected to participate in the fair, all of them work in different genres and formats. Also at 3 pm, on the summer site near the creative community IZONE's art-director Andriy Gorokhov will hold a lecture called The Bauhaus Myth.
BAZARt is one of the alternative art-sites of the International event of Kyiv Art Week 2019. In order to participate in the art fair, please fill out the form below: https://forms.gle/REj5ajSUYgnn26HE9
OPEN CALL is opened until May 17 (inclusive).
---
May 25, 12 — 8 pm
IZONE, st. Naberezhno-Luhova, 8
Free entrance, music and good spirits
---
Contact information:
[email protected]
+380 93 987 25 57