Artist Moira Williams in residence at IZOLYATSIA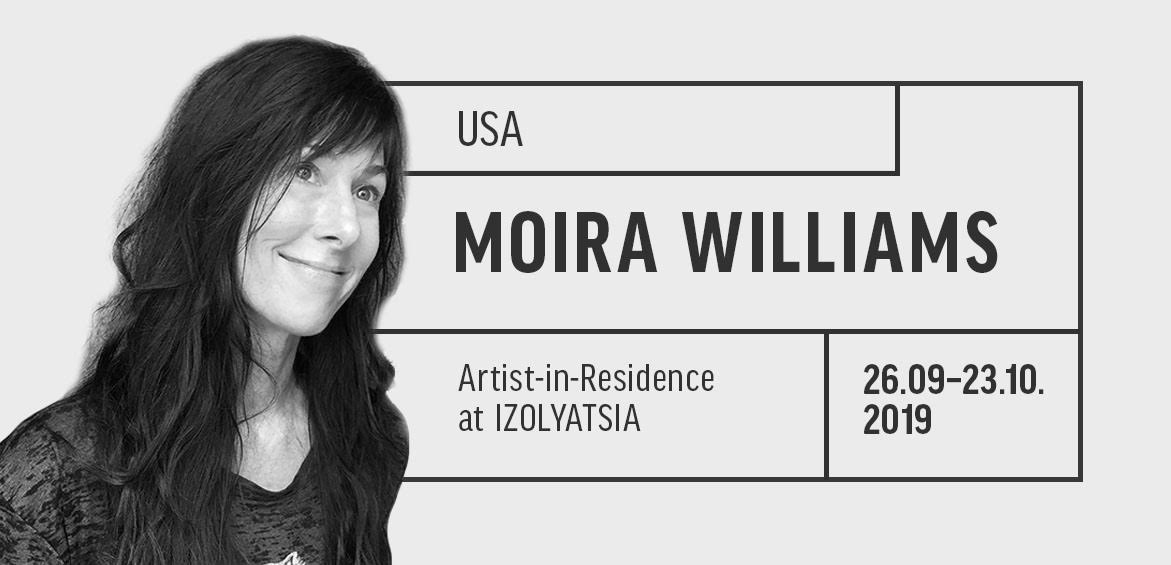 26 September 2019 — 23 October 2019
On September 26 - October 23, 2019, USA-based artist Moira Williams is in residence at IZOLYATSIA.
Moira Williams' co-creative practice weaves together performance, bio-art, food, sound, sculpture and walking as a lived experience, while simultaneously connecting and creating new opportunities for artists through curatorial projects. Moira's work aims to follow the logic of our symbiotic being in the world that we share with bacteria, wild yeast, soil, water, animals, plants and one another. Works are meant to be lived, added to, shifted and moved over time and space - and may flow through moments to years.
Moira has graduated from Stony Brook University (New York) with a MFA degree in Performance and Sculpture and received a Cultural Studies Certificate for Spatial Politics. She also has a BFA degree in Sculpture and Media from the School of Visual Arts (New York).
During her residency at IZOLYATSIA Moira will work on her research titled Hybrid Memory. Hybrid Memory confronts the idea of hybrid war and the mind/body disruption and studies how memory acts and informs hybrid war and the infosphere. The project will support collaborative works by socially engaged artists and organizers of all kinds, including disabled artists, physiologists, scientists and IT specialists. These works will then be shown in the culminating exhibition Hybrid Memory.
Within her work Moira will research the history of healthcare for women, trans people and disabled people, along with the evolution of hybrid war. Her aim is to weave together science, health and gender studies to create open discussions and workshops that focus on recognizing wholeness as a way to express and research the effects of hybrid war on the mind/body of marginalized people.
On October 9, at 7pm, Moira will present the results of her research at an Artist-talk and open the Hybrid War exhibition at IZONE (Naberezhno-Luhova, 8).
More information about Moira Williams' works on her website: http://www.moira670.com
Moira's residency in Kyiv is made possible thanks to the support of the U.S. Embassy in Ukraine.