Artist Andrėja Šaltytė in Residence at IZOLYATSIA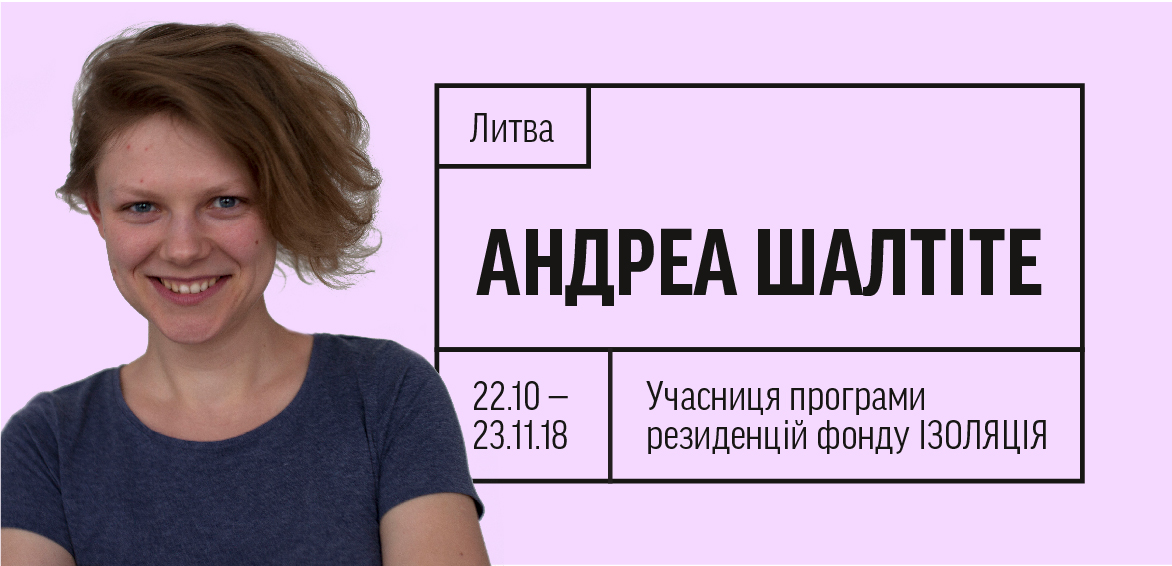 12 October 2018 — 23 November 2018
On October 22 – November 23, 2018, Andrėja Šaltytė, an artist from Lithuania, is a new resident at IZOLYATSIA.
Andrėja Šaltytė obtained a Bachelor Degree in Painting at Vilnius Art Academy in 2010 and a Media Arts degree at Leipzig Art Academy in 2018. Since 2007, she works in Lithuania and Germany, she participates in, curates and co-curates projects and exhibitions. Her work The 7th Declension explores how linguistic communication is embedded in complex political and social alignments and misalignments in Eastern Ukraine through the medium of a 'film-in-space.' The current interest of the artist notably concerns the way in which language both shapes politics and is exploited for political means.
Andrėja Šaltytė took part in PRO—project at Jonas Mekas Visual Center in 2012, curated Suniro at Büro für kulturelle Übersetzungen in 2015, co-curated 5 Proposals at Leipzig Art Academy in 2017.
On November 16, at 7 PM, Andrėja Šaltytė will give an artist talk at the IZONE Creative Community (Naberezhno-Luhova 8).
Photo archive
Video archive