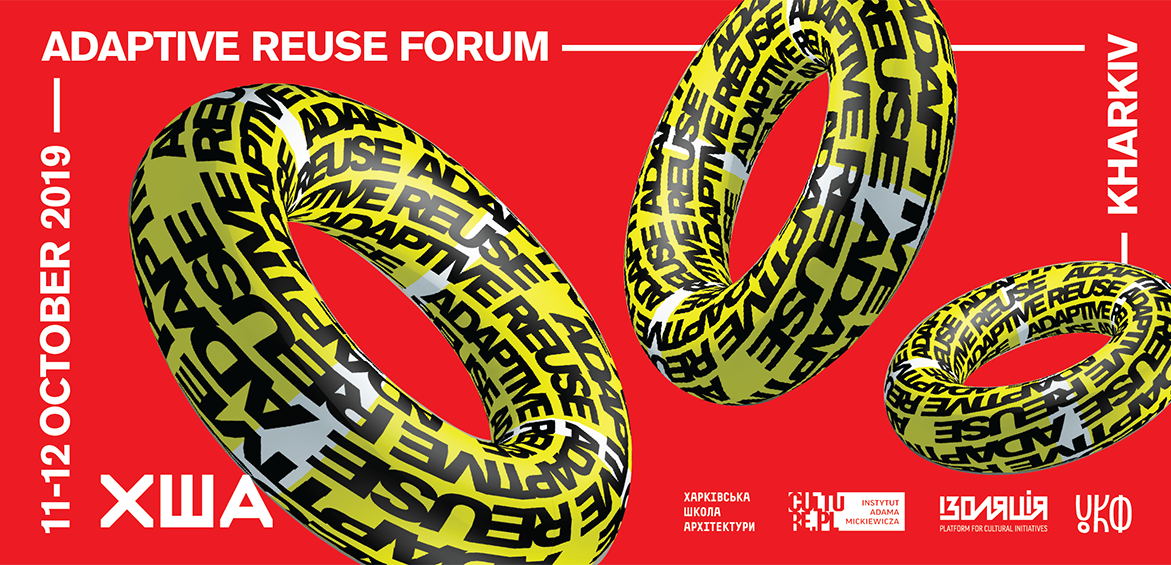 11 October 2019 — 12 October 2019
International conference Adaptive reuse as a resource for culture and cities development in Ukraine
11-12th October 2019 Kharkiv
Kharkiv School of Architecture, Adam Mickiewicz Institute and IZOLYATSIA foundation invite you to participate in the international multidisciplinary conference, which aims to unite representatives of culture and creative industries, civil society and municipality representatives, culture managers, private owners, architects and urban researchers from Poland and Ukraine, as well as from other countries.
The main topic of the conference is adaptive reuse of industrial areas and infrastructural as a source for the culture, sustainable cities and new economy development in Ukraine on the basis of international experience.
The conference will become a platform for communication to share the experience of revitalization in Luhansk, Donetsk, Kharkiv, Dnipropetrovsk and Kharkiv regions cities, which do not yet have such examples.
The following topics will be discussed at the conference:
— Polish and Ukrainian experience of reuse of industrial areas and infrastructural objects;
— Adaptive reuse as a resource for the development of cultural and creative industries;
— Preservation of industrial cultural heritage;
— Policies on the regulation of revitalization of industrial areas in cities;
— Adaptive reuse as an architectural project;
— Approaches to programming new spaces in industrial and infrastructural objects;
— Temporary interventions, activism and art as tactics and strategy of revitalization;
— Sustainability of revitalization projects.
The results of a five-day workshop on possible scenarios for the use of the territory of the Kharkiv Tractor Plant will be presented at the conference.
The conference is supported by the Adam Mickiewicz Institute and the Ukrainian Cultural Foundation.