From April 23-25, 2014, IZOLYATSIA will host the inaugural Ukrainian Literature Festival in IZOLYATSIA writers' forum in Donetsk. If the prospect of conducting this forum in Donetsk isn't challenging enough, consider the selected theme: Language and Violence.
From April 23rd to the 25th, around 20 writers mainly from Ukraine, but also from other different countries, will be sharing their ideas, thoughts and world visions with our visitors, in a unique event, meant for more than 2.000 visitors.
For this first year, and considering the importance of a good start, IZOLYATSIA leaves the inspiration and direction of the event to one of the most promising writers in today's Ukraine, Lyubko Deresh, who has chosen the topic Language and Violence to be developed from a huge variety of perspectives, works and languages.
The festival format includes different encounters between writers and readers in all and every corner of the amazing site of IZOLYATSIA, one of the most outstanding post/industrial landscapes in the Donbass area. From direct discussions to round tables, film screenings commented, poetry recitals or dramatic performances, our aim is to make literature desirable and accessible to wide audiences.
Festival program
Лаборатория (средн. лат. laboratorium, от laboro «работаю») — оборудованное помещение, приспособленное для специальных опытов и исследований (химических, физических, технических, механических, физиологических, психологических и т. д.); обыкновенно при высших учебных заведениях, заводах, аптеках и пр.
Participants
Parallel program
Theatre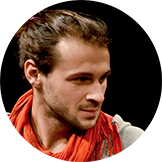 Serhiy Zhadan's "Mesopotamia" by Mykola Guseinov
This is the story about the city and the people, living there. About the relations between a man and a woman. About love that hasn`t began and hasn`t ended. The love which is wild, black, which doesn`t unite, vice versa, it keeps the distance. It is on the edge situation, between piece and war, winter and spring, night and dawn, life and death. Black and white condition. Music is free improvisation. The man at the piano is also a part of this clay city. They trampled the clay as the Greecs trampled grapes, laid the foundaitions, lifted up the constractions, loved, killed, dreamt and this is going to happen with everybody. Every loss has its definite reason.

Performance: 30 min
Director: Nikolay Guseynov
Actors: Nikolay Guseynov and Zoriana Dybovskaya
Piano: Gleb Sviridov
Artist: Vlad Gumurzhy
Mapping: Mykhailo Glubokiy
Music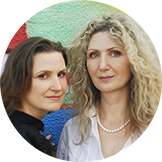 Telnyuk Sisters
Galya and Lesya Telnyuk are nearly the only one collective among native performers which uses only true poetry and makes only live concerts with high professionalism. Sisters have songs by Lesya Ukrainka, Bogdan-Igor Antonich, Stanislav Telnyuk, Vasiliy Stus, Lina Kostenko, Oksana Zabuzhko and others in their programs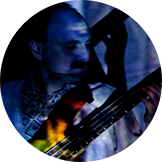 Dot of Touch
In frames of "Casual" project by Igor Tsikura. In the space of "Casual" project there are soundscapes and collages by "Krapka dotyku" project and video art by Igor Tsikura.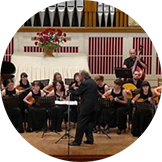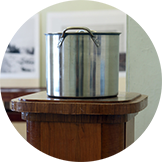 Movies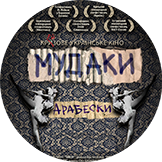 Мудаки. Арабески
23 апреля, 15:00, Кинозал

МЫ СНИМАЕМ ЗДЕСЬ, СЕЙЧАС, О СЕБЕ

У каждого времени — свои герои. О них сочиняют песни, пишут книги, создают фильмы, им подражают — это рыцари, воины, мыслители, поэты, музыканты... Меняются времена, меняются герои. В отличие от предшественников, герои нашего загадочного времени не воюют, не открывают новых земель, не пишут книг, и, как правило, их не читают. Они, дети "стихийной демократии", просто живут. Ходят по магазинам, смотрят телевизор, пьют пиво, корпят в носу... Их можно встретить в метро, на улице, в лифте, да — даже у себя дома. Они покорили страну, не приложив ни усилия. И когда задумываешься, всегда было их так много, все труднее найти достаточно аргументов для категорического ответа — нет.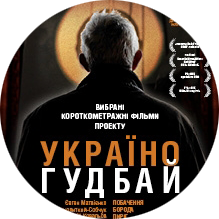 Украина гудбай
24 апреля, 15:00, Кинозал

«Украина Гудбай» — это творческая лаборатория, которая была создана для поисков путей развития украинского кино. В рамках проекта было снято 25 короткометражных работ общей продолжительностью 6 часов. В прокатную версию альманаха вошли только 6 лент, отобранных продюсерами.
Украинские злые
25 апреля, 15:00, Кинозал

Продолжение нашумевшего альманаха короткометражек «Украина Гудбай».
Украинские злые — новая украинская киноволна, которая уверенно пробивает себе дорогу на кинофестивалях и киноэкарнах.
«Украина Гудбай» — это результат работы творческой лаборатории, которая была создана для поисков путей развития украинского кино. В рамках проекта снято 25 короткометражных работ общей продолжительностью 10 часов. В прокатную версию альманаха вошли только 6 лент, отобранных продюсерами. Всего в реализацию проекта, который длился два года, было вовлечено около 500 человек — режиссеров и сценаристов, актеров и продюсеров, операторов и звукорежиссеров, художников и осветителей и многих других. Большинство снятых короткометражек уже имеют собственную фестивальную биографию. В активе фильмов «Украины Гудбай» участие в двух десятках кинофестивалей по всему миру — в Каннах, Локарно, Нью-Йорке, Москве, Санкт-Петербурге, Бильбао и др.
23

Середа

24

Четвер

25

П'ятниця
Анатомія насильства
Ґендер та насильство
Особистість і колектив
Медіа та насильство
Громадянське суспільство
і влада
15:00–16:30,
17:00–18:30

Yuriy Vinnichuk
Medpunkt, 1 room

Vladimir Yeshkilev
Tea House

Igor Kozlovskiy
Yellow Room

Dmitriy Stus
Luisa's Room

Chrystja Vengrynjyk
Luísa`s Room

Sergiy Datsuk
Outbuilding, ABK#3, 1st floor

Tamara Gundorova
Outhouse, ABK#3, 2nd floor

Said Ismagilov
Medpunkt

Yuriy Makarov
Yellow room

Miroslav Marinovich
DEPOT

Platon Besedin
Warehouse #2

Mark Livin
Tea House


Medpunkt

Irena Karpa
MEDPUNKT

Maxim Kamenev
Coworking, ABK#3

Mustafa Nayem
Outbuilding, ABK#3, 2nd floor

Lily Hyde
DEPOT

Katerina Babkina
Yellow room


Warehouse #2

Vasiliy Shkliar
Tea house

15:00–17:00

Ukrainian Short Films "Mudaki. Arabeski"
Movie theatre

Ukrainian Short Films "Ukraine Goodbye"
Movie theatre

Ukrainian Short Films "Angry Ukrainians"
Movie theatre

16:30–17:00

Serhiy Zhadan's "Mesopotamia" by Mykola Guseinov
Warehouse №2

Serhiy Zhadan's "Mesopotamia" by Mykola Guseinov
Warehouse №2

Serhiy Zhadan's "Mesopotamia" by Mykola Guseinov
Warehouse №2

18:30–20:30

Official opening Round table - 4 speakers + moderator
Warehouse №2

Round table Round table - 8 speakers + moderator
Warehouse №2

Official opening Round table - 4 speakers + moderator
Warehouse №2

20:30–22:00

Music event Telnyuk Sisters «Roads made of glass» (tbc)
Цех №2

Music event "Lyk Domer" Orchestra
Warehouse №2

Music event Multimedia project «Dot of Touch»
Warehouse №2