Our priorities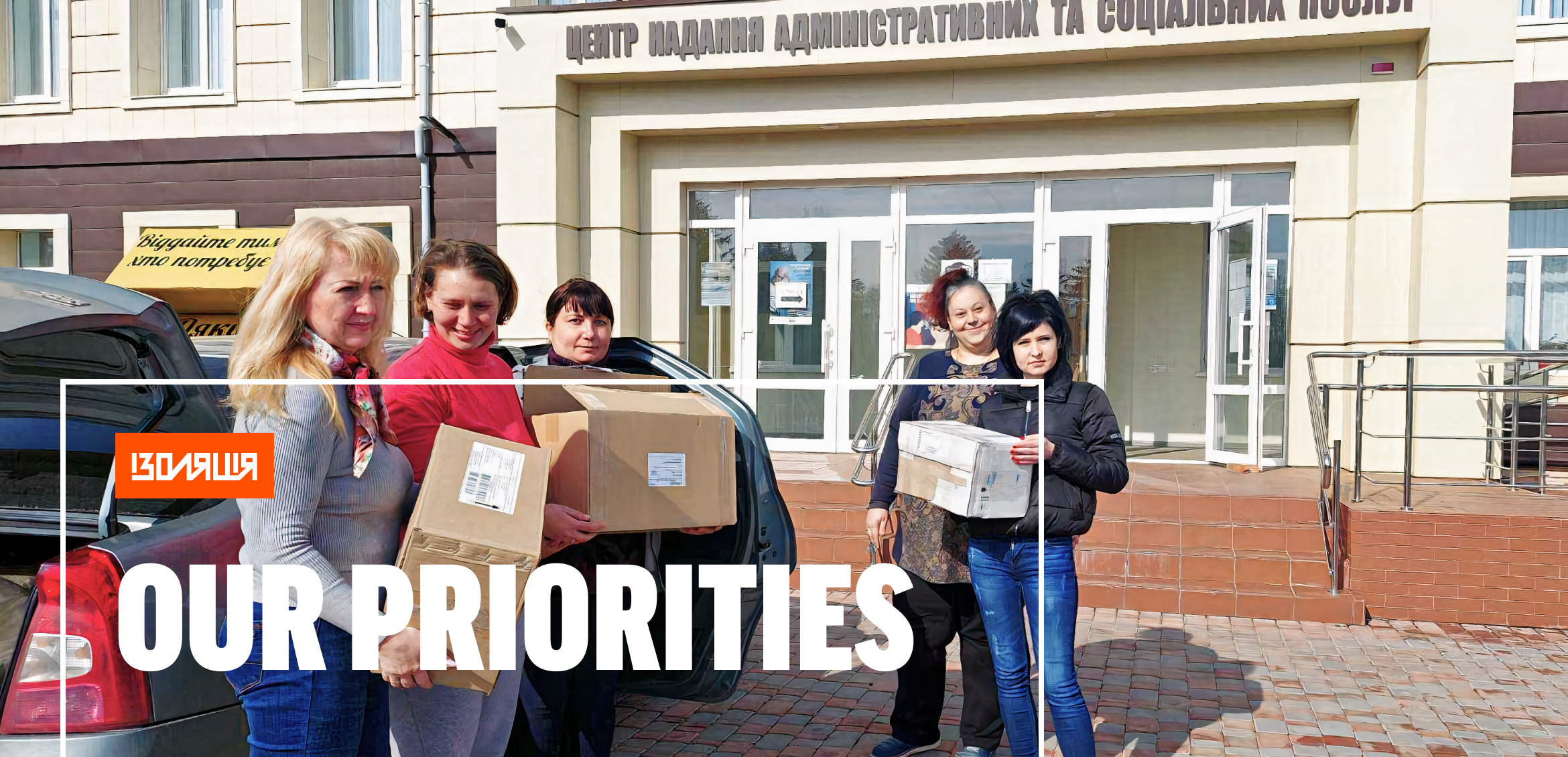 From the very beginning of IZOLYATSIA's work, the foundation has been putting its effort into cultural decentralization. Since the start of the Russian invasion to Ukraine, the foundation focused its activities on smaller communities all around Ukraine, with the main focus on the city of Soledar in the East of Ukraine.
Due to unexpected military aggression, state and local budgets have not been provided with funds for minimum sanitary requirements of living conditions for displaced people and with the cost of transporting them to temporary accommodation places, as well as for food for those who were left without means of subsistence. The people who for different reasons can not relocate to a safe place from the communities affected by the war are in need of assistance in sanitation, food, health care, and health products to reduce the impact of the war.
From the 1st of March 2022, IZOLYATSIA is directing all activities towards responding to immediate war-related population needs in Ukraine.
Our most immediate priorities are:
addressing the immediate population needs and providing, among other things, water, sanitation, energy, food, health care, health products, and shelter to reduce the impact of the war on the distressed population;
addressing war-related needs and carrying out short-term rehabilitation and reconstruction to enable the victims of the armed conflicts to benefit from a minimum of socio-economic standards;
providing support for measures to address the impact of sudden population movements and casualty events with relevance to the war situation;
strengthening crisis and conflict response capacities and improving the population's safety and the critical service providers affected by the armed conflict.
---
Helps us to continue our efforts to respond to immediate war-related population needs →